Master Maths Tuition Centre
Somerset West

Our centre is open and we can't wait to talk to you. Get ready to start the journey to positive results!
Send a Message / Get a Quote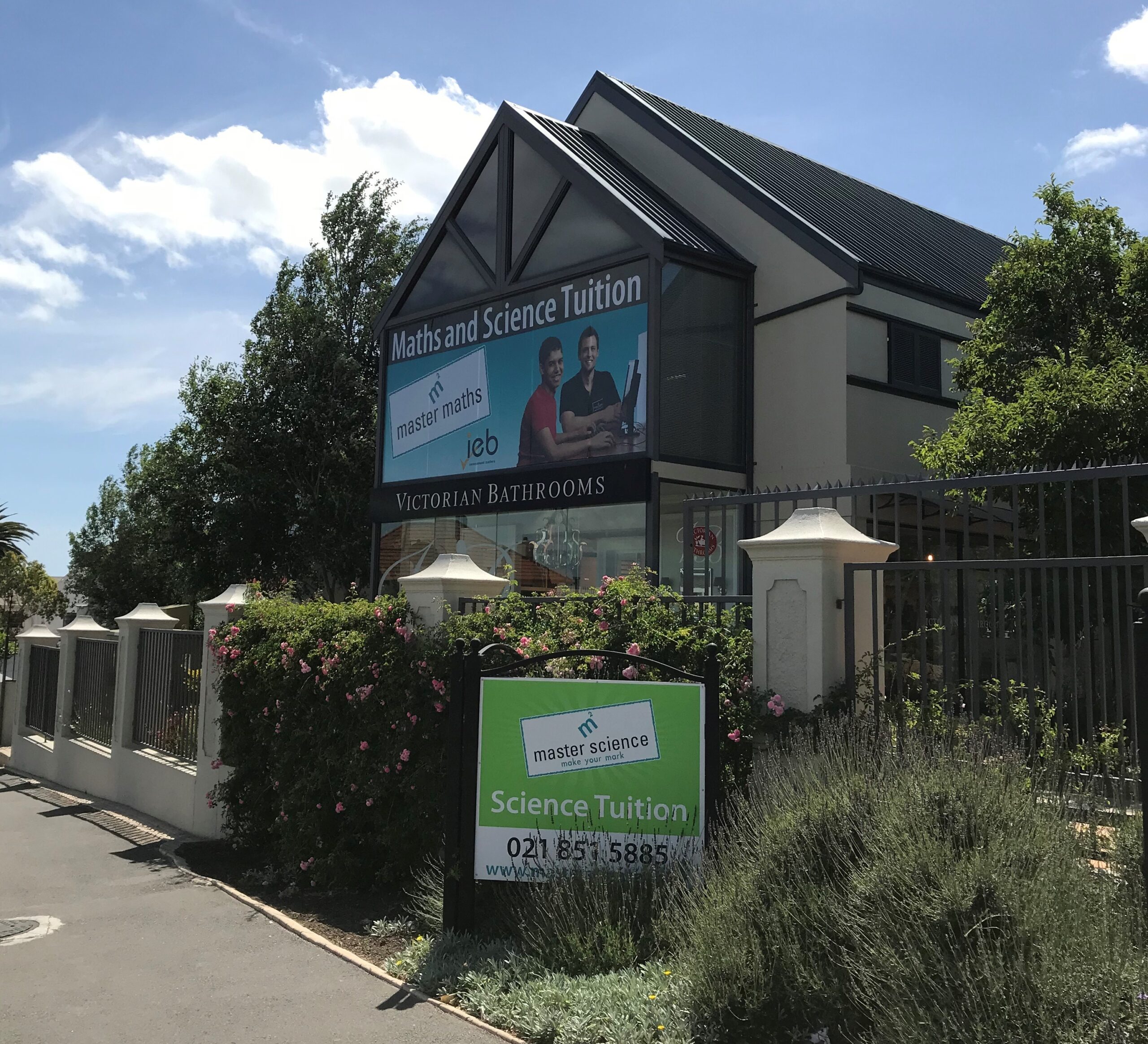 3 Lourensford Rd
Stuart's Hill
Somerset West
Somerset West
7130
About Somerset West Master Maths
Classes or 'lessons' for grade 4 to 12 learners. Our Master Maths Somerset West centre provides extra maths help using trained tutors for mathematics teaching and tutoring. Wiskunde ekstra klasse is volledig tweetalig.
We want all learners to share in our love for the subject and find inner peace in knowing that all have the ability to do mathematics. With our patience and guidance and your diligent effort, you will soon realise that the professional world is no longer restricted to you because of poor mathematics results.
Manager - "It is so fulfilling when you see a student's face light up, exclaiming, "I really get this". It does not matter how small the step – enabling them to think for themselves will reap rewards in the future."
"I love the centre's working environment as well as all the students coming in and sharing their experiences with us. My role in the team is to interact with the parents and students to assist them with administrative aspects of their sessions."
"As someone who is passionate about maths, I enjoy helping students feel more confident about their own maths ability."
"I used to be very nervous and slightly afraid when exams came around, but thanks to the support from Master Maths I'm much more confidant in my own problem solving skills."

"Studying for maths has always been a difficult task for me. Thanks to Master Maths and the things I have learned there, I feel much better prepared to tackle any exam."

"The friendly support and encouragement I have received at Master Maths has helped me allot with my confidence and self-belief. I am determined to show I can achieve success in maths now."

"Master Maths was a very big help, the support and encouragement I received has made me see the subject in a new light."

"Up to matric I have always found maths to be my Achilles heel. It felt I would never get on top, but Master Maths has helped me reach my true potential. Getting an A is a very achievable goal for me now."