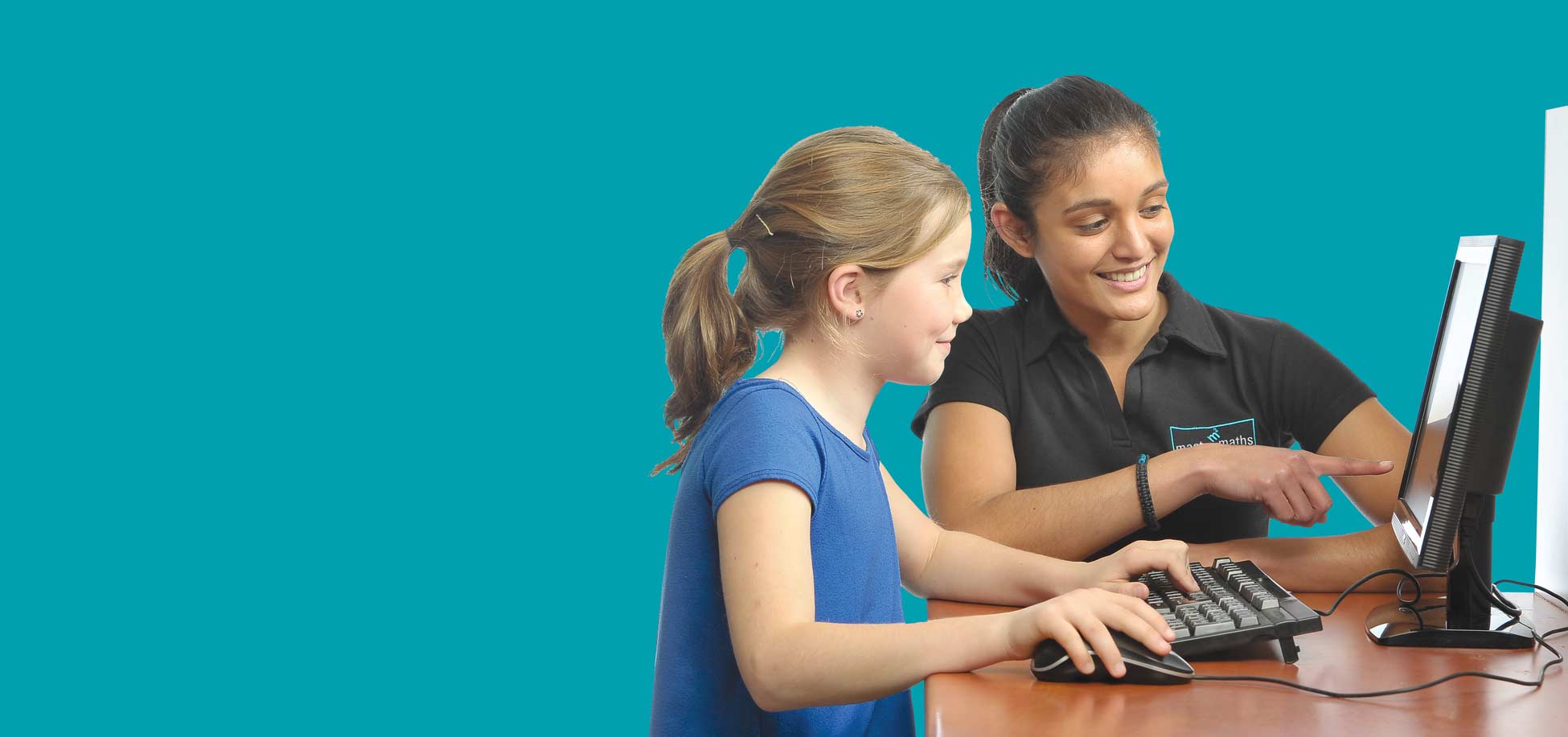 Join a company that changes lives
Earn a fixed monthly income as a Master Maths tutor – and live out your passion for helping learners
If you achieved more than 75% for mathematics or physical science in grade 12 and are to keen to help others achieve success in either of these subjects too, becoming a Master Maths tutor may be the perfect opportunity for you.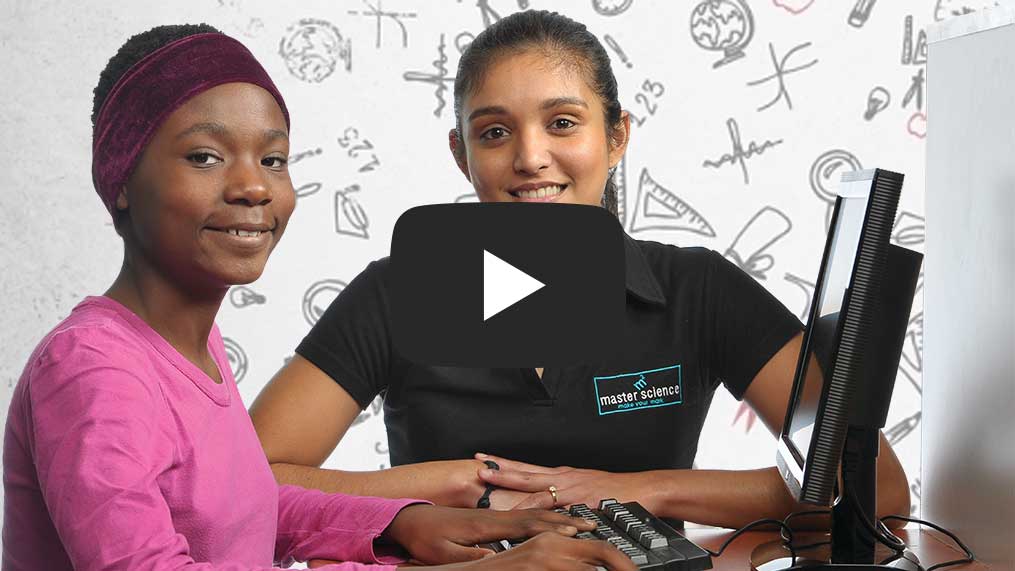 To succeed as a mathematics or physical science tutor at Master Maths, you need to be able to explain mathematics or physical science clearly and pleasantly, with enthusiasm for the process and empathy for the learner.
As a full-time tutor, you will earn a steady income with predictable hours (unlike other tutoring services where you only earn if you have clients booked.)
Part-time tutors can earn an income while studying.
A tutoring job with Master Maths is also a great idea if you're a student or prospective student taking a gap year.
Develop your tutoring and business skills
Working as a Master Maths tutor can be a stepping stone towards becoming a Master Maths manager or even a franchise owner.
And if you become a manager or a senior tutor, you will learn daily through hands-on practice how to run a successful business.
If you're planning to become a teacher, a tutoring job at Master Maths will equip you for the future. You will improve your maths, physical science and teaching skills even further while tutoring. Our experienced tutors can move effortlessly between maths and physical science and also tutor Grade 4 to 12 learners simultaneously. This is a sought-after skill, since teachers usually only focus on one subject and grade.
So, if you are planning to become a teacher, developing this skill will open more job prospects for you.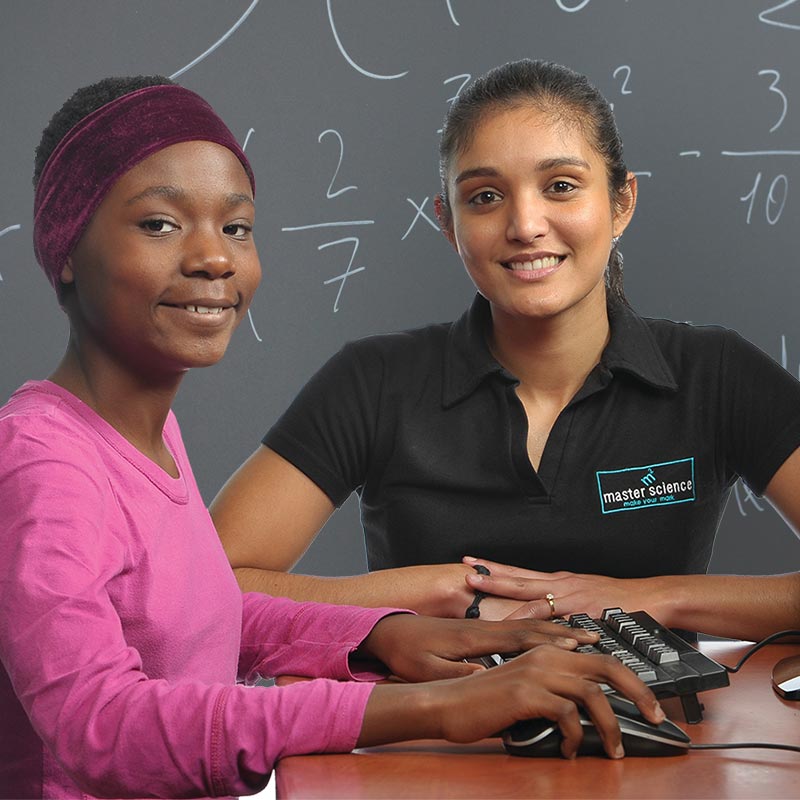 We provide extensive training on how to use the Master Maths system, which combines computer-based learning with the expert input of real-life tutors in interactive classes. Tutoring is a hands-on role; remote work is not an option.
Our tutoring jobs offer market-related salaries and the possibility for passionate tutors to build a solid career path in a caring, stable, successful company.
Who are our typical franchisees?
Maths teachers who want to start their own business.
Previous Master Maths centre managers or tutors who have gained significant experience working in a centre.
You'll need at least the following minimum qualifications:

BSc (Maths related field), BEng, or similar tertiary qualification that had a large Mathematics component.
Tertiary teaching qualification, specialising in Maths.
Tertiary teaching qualification, with very good Maths and/or Physical Science marks at school.
The ability to effectively tutor up to Grade 12 Maths level from day 1.

Even those interested in buying an existing franchise would probably need to be able to tutor up to Grade 12. For example, if you own a centre and have only one staff member who is responsible for tutoring, consider what would happen if that person decided to move on. You would need to take over 100% of the tutoring immediately. Only if you purchase a very large centre with multiple staff members would we consider someone who is not able to tutor up to Grade 12 level.
If you start a centre from scratch, you would typically be responsible for everything - tutoring as well as admin, with no additional staff members to help you. A new business will not generate the income to sustain multiple staff salaries until it has been operational for a while.
Master Maths is a service industry. To be successful, it therefore requires the utmost dedication to clients. As a franchisee, you need to be a people person and very service orientated.
Most of our franchisees are women. We are very proud of the fact that we can assist these women through franchising to become business leaders in their communities.
How to apply for a Master Maths franchise area
Find an area that is still available or one that you would want to purchase.

Applying for an area that is still available

Find an area that is available by checking the available areas list. You can suggest an area that is not on the list, but first use the "Find a Centre" function to make sure there is not already a franchisee in the area you're suggesting. If the name of the centre is the name of the suburb or town, it usually indicates that the area is no longer available.
For information about what to include in your application, please click here: Download the franchise application documentation Link to franchise info download

Purchasing an existing franchises business

Check the list of franchise areas for sale. Use the "Find a Centre" function to find the centre and contact the franchisee directly. If you are interested in purchasing a centre that is not on the list, you can also contact a franchisee to find out if they are interested in selling their business.
The current franchisee must inform the franchisor that they are interested in selling their business.
Request the financial and other information from the existing centre and evaluate the business.
Contact us to let us know you are interested
We can then answer your questions and confirm that the area you are interested in is available (if you are not purchasing an existing business). You can contact us by filling in this form.
Experience the business of being a franchisee
Contact a few franchisees and visit a centre or two to understand what it entails to operate a Master Maths centre.
Submit the necessary application documents through this link

xxxxxxxxx.co.za
Please upload the following:
Your full CV and the full CV of all prospective franchisees partnering with you.
Your business plan, including all prerequisites stipulated in the documentation you downloaded. To speed up the process, please ensure you're including all the information.
If you are purchasing an existing franchise, please include the purchase contract. The existing franchisee can request a purchase contract example from us by email.
Assessment and approval by the franchisor. This can include an interview and requests for additional information.
If you would really like to help learners who struggle with maths or science, don't hesitate to apply. You will experience the joy of changing learners' lives for the better, while you learn new skills for a rewarding future.